The fruit, nothing but the fruit!
The first commitment of Pressoirs de Provence is to respect the fruit and preserve its flavour! There is but just one golden rule: natural! Pressoirs de Provence juices and nectars contain no additives, preservatives, flavour enhancers or colouring!
In practical terms, we honour the fruit throughout the juice-making process.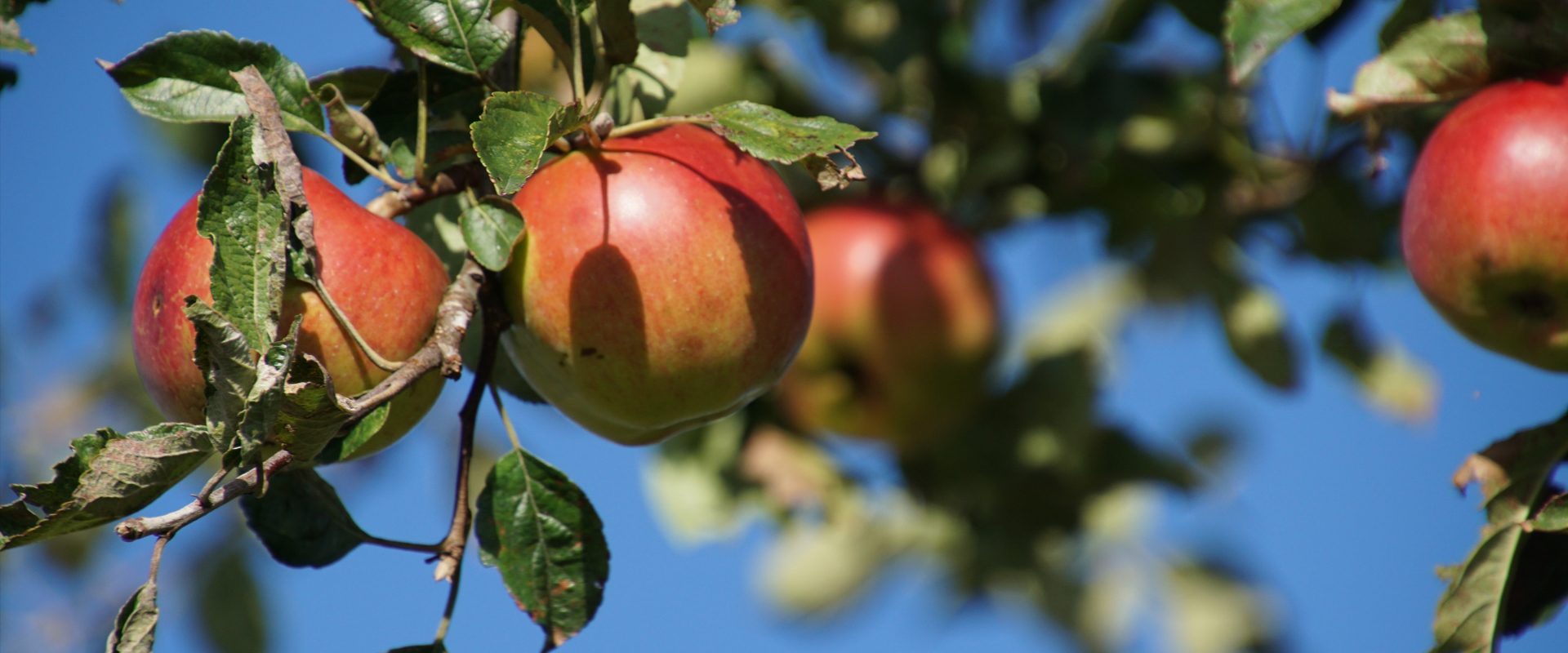 Rigorous fruit selection
We respect the fruit and would never alter its taste. Selecting only the best fruit is therefore essential: it affects the taste and texture of our juices and nectars because we don't use any additives. This is why at Pressoirs de Provence, every batch of fruit delivered to us by our growers is initially tasted. Next, we analyse its organoleptic substance: sweetness, acidity, aroma, colour, etc. This rigorous selection process is essential in guaranteeing the consumer is getting a product the source material of which has not undergone any transformation other than pressing.
Traditional and gradual pressing
After the fruit is sorted, washed in clear water, dried and, depending on the kind of fruit, grated, crushed, stoned or macerated, it is finally pressed. At Pressoirs de Provence, this is done according to a traditional and gradual method that naturally recovers the maximum amount of juice. The mixing process is a purely manual labour of love.
Reasonable and controlled pasteurisation to preserve the authentic taste and properties of the fruit
All Pressoirs de Provence products are preserved by pasteurisation. Because of the delicate nature of fruit juice, it can only be kept for a few hours at room temperature, as soon as it leaves the press, it undergoes reasonable and controlled pasteurisation. This is to respect the nutritional benefits and flavour characteristics of the original fruit. It rids the juice of its main culprits (yeasts, moulds, bacteria) while blocking any oxidation phenomena that could alter the initial colour and taste of the juice.
Immediate bottling
At Pressoirs de Provence, bottling takes place immediately following pasteurisation. The faster we bottle, the more we preserve the delicate flavour and freshness of the fruit.
Sojufel – Pressoirs de Provence helps sustain a network of more than 1,000 farmers, with whom the company has built privileged and equitable relationships. Selected based on their respectful cultivation practices, these farmers commit to:
• a minimum level of production
• supply Pressoirs de Provence with their best products
• harvest their product at peak ripeness
In return, Pressoirs de Provence agrees to value their fruit at the fairest price. These commitments are part of what makes Pressoirs de Provence so unique.